More deaths in traffic due to e-bikes

The number of fatal road accidents involving e-bikes is increasing. New figures show the electric bike is now more "deadly" than the moped. The police are concerned and urgently advise e-bikers to wear helmets.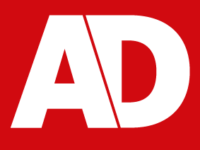 Fall alarm for older cyclists

GRONINGEN - We know that older people fall faster than younger people. But for the first time this has now been scientifically confirmed. And the results don't lie, because the chance of falling off a bicycle for people over 65 increases by more than seven percent every year.

Rise in deaths among those over 70 in traffic

THE HAGUE - Organizations such as Veilig Verkeer Nederland and the ANBO are seriously concerned about the increase in the number of over-70s killed on bicycles. In twenty years time this has increased by 68% to 119 deaths last year.