iBike & iShop: the green team!
A safe and environmentally-friendly solution
to do shopping with your bike.
The iShop
Smart, Lean, and Green!
Shopping by bicycle is playing an increasingly important role in our everyday lives, and of course this should be as safe and convenient as possible. As part of a pilot project, in cooperation with the Dutch supermarket chain Albert Heijn (AH), with 70 test subjects in two AH stores in Apeldoorn and Amsterdam over 6 months in the cold season, the iShop more than proved itself.
The big advantage of shopping with the iShop is that you can take it into the store to comfortably shop between the aisles, placing the products in the specially affixed compartments of the iShop. You can then go through the self-service checkout and simply attach the iShop to your bike to cycle home safely. All without a shopping cart and without a car! Back home, the iShop can be easily unloaded in the kitchen, in front of the refrigerator.
What makes this shopping combination extra interesting is that the ISP seat construction - see ISP Bikes - is already built into a number of bike models, whereby each rider, in the event of any fall alarm, will quickly find his desired balance again by being able to immediately put both feet on the ground at the same time.
Especially with a fully loaded iShop (max. 32kg) behind the bike, the ISP seat construction offers additional advantages, particularly when maneuvering with a fully loaded iShop on narrow, winding, and busy bike paths.
iBike & iShop is a patent-protected shopping combination: unique in the world of safer shopping by bike.
Note: The iShop can also be attached to a conventional bicycle, which is not equipped with ISP!
Trolley gets consumer out of his car
- BIKE customer becomes KING

AMSTERDAM - It is one of the major annoyances of the shopping consumer: finding a parking space for the car. On the other hand, the bicycle is often not an option because it simply does not have enough load capacity for the weekly supply of provisions. With cities becoming more congested and with people adapting a view to greener living, the bicycle is becoming the mode of transport of the future. Moreover, although shopkeepers may think that the car-driving consumer is the most attractive, cycling and walking customers already account for 70 per cent of turnover in neighbourhood shopping centers and inner-city supermarkets.
Experiment shows the iShop shopping trolley is a success

APELDOORN - Last year, in Apeldoorn, by the premier of the shopping bike trailer or iShop, city councillor Rob Metz and famous Dutch celebrity Anky van Grunsven were the first to experience it.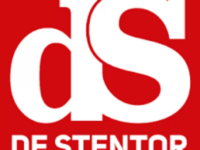 Trial with shopping bicycle trailer

APELDOORN - The shopping cart and the car are now superfluous. In Apeldoorn, a trial of the iShop, a combination of bicycle trailer and shopping cart, started yesterday.